Harry and Meghan. A Squandered PR Opportunity?
May 17, 2018 by Jonathan Gabay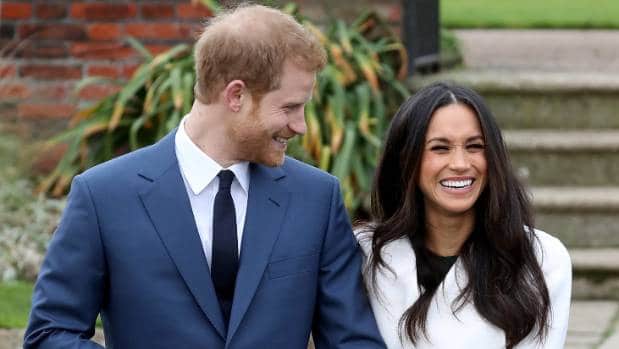 The biggest British global news since the national divorce aka Brexit is about to hit the world's headlines.  Meghan the beautiful Hollywood star, is getting hitched to her Prince Charming – Harry.
It is the stuff of fairy tales romances – but at least it should be in a well-manicured PR world where glass-slippers snuggly fit into dainty feet.  
However, so far, the lead-up to the Windsor wedding has from the point of view of perfect PR family stories, been anything but silky-smooth.
Meghan has inadvertently attracted the attention and intrigue to a high-drama family backstory.  Like all great stories, the plot features notable characters whose stories are like nectar for the press.
Firstly, there is the 'wicked half-sister' who adroitly hands out poisoned blood-red apples at every press gathering.
Next, there is the beleaguered Dad who adores his Meghan but is clearly out of his depth in terms of dealing with the world's press.  The wedding day build up is said to have contributed to a mystery cardiac illness. Will Dad be strong enough to accompany his beautiful daughter down the aisle?
Then there is the strong but aptly demure mother, Doria.
Whilst the storyline contains all the elements to keep gossip columnists 'well-fed' for months and years to come, from a PR management and containment point of view, the narrative has become a scalding Jersey Royal hot potato.
Theoretically one of the world's best-oiled PR machines is the back-office team at Buckingham Palace.  With so much at stake for the national interest, it's naturally assumed that well in advance of the wedding day itself, any potential snags or cracks in the bride-to-be's background would have been red-flagged.
Just as any corporate would carry out due-diligence into a company merger proposal including checking out the background of directors, so Buckingham Palace should have been aware of potential stumbling blocks such as the fiery temperament of Meghan's half-sister Samantha, as well as family members involved with borderline-nefarious projects such as legal cannabis farming.
Despite a guest list of 600 guests coming to the chapel service in Windsor including members of the public, it seems Meghan will only have one close blood relative in attendance. The mother of the bride only flew into the UK days before the big event – which in itself is unusual – after all – it is not every day that a daughter gets married – let alone to a Prince.
Meghan's parents are separated. However, the Royals are proficient-experts at ironing out feuds.  
Another PR faux pas is that Prince Harry has never met his future father in law. (And Harry is used to 'pressing the flesh' with all kinds of people).  Assuming Mr Markle was to attend the wedding – which is highly doubtful – it would mean that the first time Harry gets to meet him will be at the altar.  
Buckingham Palace's PR team had more than enough time to acclimatise Mr Markle on dealing with the press – which could have quite literally saved a lot of heartache.  The couple constantly reminds the media that they fully support mental health awareness campaigns. Given this, could they have drawn in some discreet way on their personal experiences to lend public concern for Mr Markle?
But it's not only Meghan's friends and relatives that may have been better managed.  PR is about perceptions. The messaging that Harry gave preference to invite the Spice Girls rather than his own school days' chums is perhaps not ideal for a national royal wedding and accompanying close friends and family celebrations.
On the other hand, given all the family spectacle surrounding the royal wedding, perhaps in truth the behind the scenes ups and downs perfectly reflect the nation's experience of an average 2018 family wedding day.
For PR advice get in touch with us here or call and ask to speak to Claire on 02077349995