Conte – Death By A Thousand Cuts
April 10, 2018 by James Kenneth 
How do you go from hero to zero in less than a season and spark a massive PR crisis at the same time?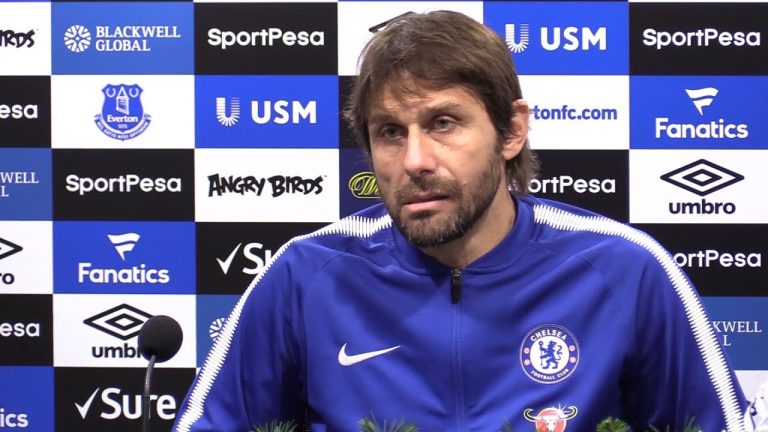 The answer is if your name is Antonio Conte and you are employed by Chelsea Football Club.
 The Blues have been spitting out coaches since Roman Abramovich took over the club and Conte will be no exception. He is just a small cog in the crazy merry-go-round that goes with this very unstable territory.
 Despite being crowned Champions last season, the Russian does not tolerate failure and anyone who dares to question his football judgement or those of his henchmen.
It means Conte has been frozen out of most decisions about recruitment this term which has been left to others to decide and Roman to flash the cash.
Bemused Conte has been left just picking the team from the signings he had no say so on and whirling his arms around aimlessly on the touchline. He let his views to known pre-season and has reminded the hierarchy constantly about what he considers is their poor judgement and his lack of involvement. He can't wait to go and the knives are out and have been sharpened. It is not a question of if but when.
The fuse has been lit and it looks like it is about to go bang when the season is over, with a number of high profile candidates on the wing waiting to pounce. But why don't they do the dirty deed now, so the new coach's position does not drag on over the summer months?
On the playing field, Chelsea are still in the FA Cup and with lowly Southampton as opponents are expected to cruise into the final.
But without a top-four finish, Champions League football has become a distant pipe dream and the Chelsea fans are not happy.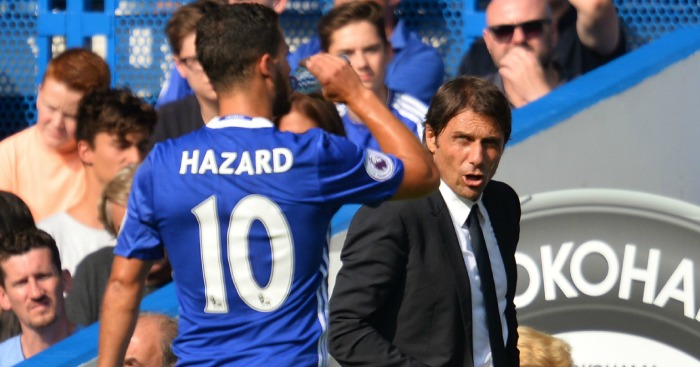 They don't blame Conte for losing Diego Costa and Matic but so-called replacements like Morata, Bakayoko, and Giroud have been well short of the quality supporters have been used to. And the fans will not tolerate the loss of the magician Eden Hazard or keeper Thibaut Courtois under any circumstances if they are lured away while those in charge prevaricate on who to bring into the club to succeed Conte.
The board will no doubt wait until the final whistle of the season before sacking Conte to save a portion on a multi-million payout, but they might as well pull the plug now. It would be a signal of intent that they want to get on with the process of recruiting a new coach who would then be in place by the end of the season and before the hullabaloo of the World Cup.
It's not rocket science and it's been done before for different reasons. Take West Brom for example. Underperforming this season they stand rooted to the bottom of the Premiership and Alan Pardew was brave enough to accept the poisoned chalice mid-term. However, with relegation virtually nailed on, the owners then decided to jettison Pards before the end of the season so they could start planning for the next campaign in The Championship. Ruthless, yes, brave yes, risky, maybe, but the fans and the players know exactly how they stand and they are in a position to appoint a new leader as soon as possible after the curtain falls on this season.
Already there have been several coaches linked to the post including Juventus chief Max Allegri,50, and even Tottenham's Mauricio Pochettino. (Not sure how Chelsea fans might feel about that one) Meanwhile, there is no shortage of takers for Conte who has been linked with Paris Saint-Germain and the Italian national team.
The Chelsea first team virtually picks itself, save for a bit of cosmetic tinkering up front so why wait until Cup final day on May 19th.
Conte is dying from an agonising slow death from a thousand cuts so does the club really think it's in their interests to keep him on any longer just to save a few quid?  If they sack him at the end of the season, they have to pay him £9 million anyway so just get on with it and then there will be plenty of time to get the right person in – albeit a coach who surrenders his veto on transfers!
For Crisis Management and PR advice get in touch with us here or call James or Claire on 02077349995.