YOUTUBER'S PACK A PUNCH
May 1, 2018 by Max Goldthorpe
KBA has always been affiliated with boxing, whether it be promoting one of the world's largest boxing brands in Lonsdale and Everlast or representing boxing Hall of Fame inductee, Barry McGuigan. To put it simply we're boxing-mad but we never thought we'd be debating which YouTube fighter would come out on top, as much as we would about any blockbuster bout.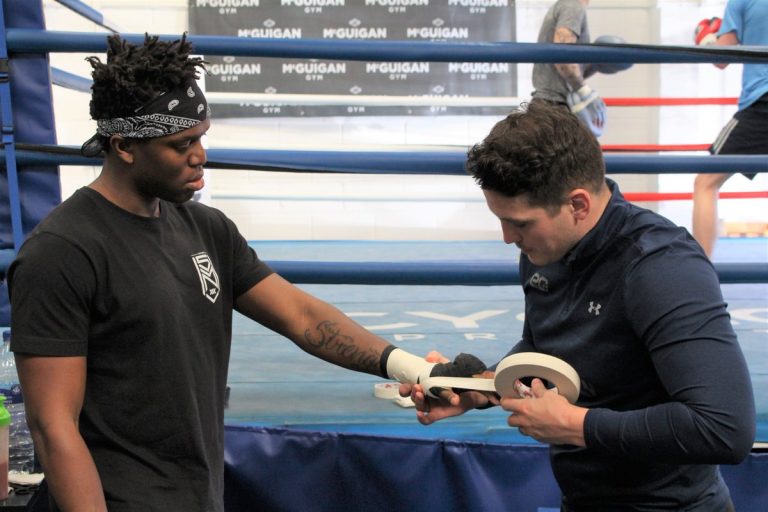 As you may know, millions of people tuned in live to watch the amateur boxing fight a few months ago between internet stars Joe Weller and KSI, with the latter coming out on top in dramatic fashion and now the man from Watford is set to take on another YouTube sensation in Logan Paul. Between them, the two have over 35 million subscribers.
In the blue corner representing the United States of America, is controversial social media superstar Logan Paul. Paul, 23, was in the public eye for all the wrong reasons at the beginning of 2018 when he uploaded a video of a man who had hanged himself in the Japanese suicide forest 'Aokigahara'. Although the backlash was immense his diehard fans never left his side and now all is all but forgotten. Sounds like a great guy!
In the red corner representing the United Kingdom is YouTube funny man KSI, who made his name reacting to FIFA online matches! As mentioned, he set up this boxing trend by fighting and defeating Joe Weller earlier in the year. KSI, 24, dominated the entire fight until the ref stopped it in the third round. KSI vs Joe Weller has been viewed over 17 million times on YouTube and gained worldwide attention across all major media platforms and publications.
After the event KSI decided to upload a video to his YouTube channel, inviting fellow users to challenge him to another boxing match. This was a stroke of genius because by the end of that week he had multiple YouTubers, each with millions of subscribers, creating videos with his name in the title, giving great exposure to the KSI brand.
One of those to bite the bait was Logan and since then the two have been involved in a verbal slagging match via their YouTube Channels. Then, as if by magic they just happened to be at the Mayweather Boxing Club in Las Vegas, when Logan 'surprised' KSI whilst he was getting trained by Floyd Mayweather Snr. Logan brought KSI a contract to sign there and then. The pair reluctantly embraced each other in a handshake. The fight will be taking place on August 25th at the Manchester Arena, which has a capacity of 21,000. Behind Anthony Joshua KSI is one of the biggest boxing ticket sellers in the UK.
Since this encounter, both stars have gone on to gain millions of views on their respected channels but we believe KSI is going to rise the victor in their bout. Especially as he's just been trained by world-renowned boxing coach, Shane McGuigan at the McGuigan Gym.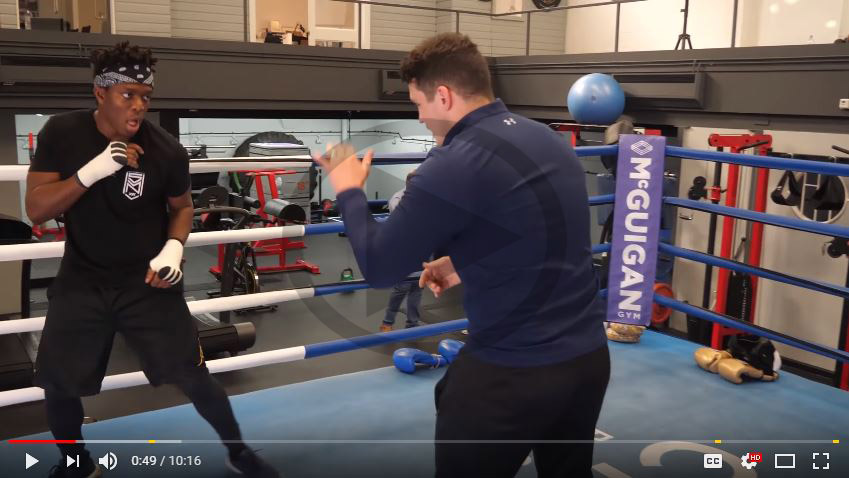 KSI enjoyed a unique experience with Shane, working hard on his technique with a pad session and then sparred with undefeated cruiserweight Chris Billam-Smith aka 'The Gentleman'. He finished with a brutal circuit session, that all the McGuigan boxers got involved in. It was so intense that after, KSI was found laid out on the concrete floor outside the gym and said: "That's one of the hardest things I've ever had to do but if you want to be the best you've got to train with the best".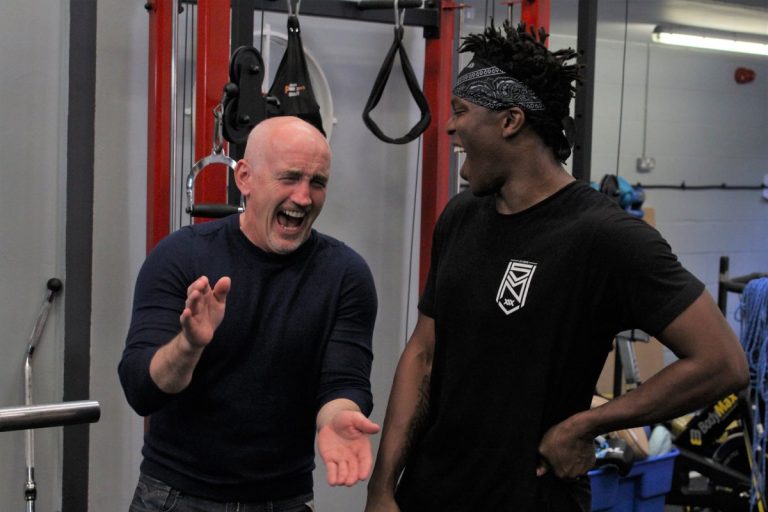 Our client Barry McGuigan was full of praise, he said to KSI: "That was fantastic, that was a superb effort, well done you looked great."
For advice on how to advance your brand get in touch with us here or call Tracey or Claire on 02077349995