Breaking The David Briffaut Story to the world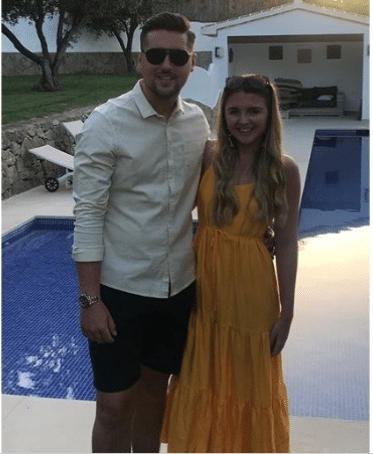 At the tail end of summer 2019, the KBA team came across a tragic situation developing over in one of Benidorm's most popular water parks involving Essex born David Briffaut. KBA had a close connection to the family and instantly decided that we would help out in any way possible.
KBA Press Release
MEDIA BRIEFING: DAVID BRIFFAUT July 2019
A YOUNG British holidaymaker faces the prospect of being paralysed for life following a horrific accident at a Spanish water park.
Keen golfer David Briffaut is currently on a life support machine in a Spanish hospital after suffering catastrophic injuries at the Aqualandia tourist attraction in Benidorm.
David, 23, who works as a green-keeper at a golf club in Essex, was enjoying a morning at the water park with his girlfriend Penny when tragedy struck.
David was going down a water slide. Seconds later, he lost consciousness after hitting the water in a pool at the bottom of the slide.
David's parents Lorraine and Stephane were at his bedside last night after flying to Spain in order to prepare to jet him home by air ambulance. Sadly, it is feared he will be left paraplegic, or worse, after scans showed he now has two broken vertebrae in his neck.
David's uncle Mark said: "This is every family's worse nightmare. David is a wonderful young man, who was enjoying an innocent day out with his girlfriend. We are praying for a miracle, but we have been told that the injuries he has sustained are very traumatic.
"We cannot understand how this can of happened at family tourist destination. David was behaving in the normal way, and he had not been drinking. We believe there should be a full investigation into the circumstances of what happened."
The ride on which David sustained his injuries, called 'Splash', was open for use when the family visited the scene, just days after the accident last week.
Holiday photographs released by the family show the couple together in carefree poses in the days leading up to the tragedy.
David and Penny had been staying with friends and were celebrating the fact that Penny had recently completed a degree course in travel and tourism. The couple have been dating for six years. David's mother Lorraine is a teacher and his father Stephane is a construction worker. The British consulate in Alicante has been providing assistance to the family.
Mark added: "The family would like to thank the Consulate for its magnificent support over the last few days. We are hoping that David's travel insurance will pay for him to be flown home, but after that he faces a very uncertain future. He has undergone surgery and is partly conscious, but in a great deal of pain. We have been told he may need more surgery later this week."
In the meantime, David's loved ones and friends have opened a JustGiving page at www.justgiving.com/crowdfunding/davidbriffaut to help with the costs of his long-term care.
[ENDS]
Contact: [email protected] Tel: 020 7734 9995