MJB x Kangol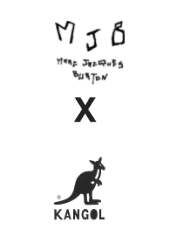 Announcing the exclusive collaboration between two of hip hop's most influential brands, MJB x KANGOL will be showing next week during Paris Men's Fashion Week and will launch in L.A later this year.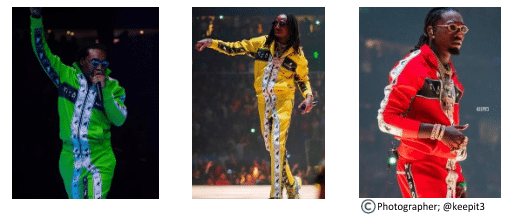 The MJB x Kangol collaboration, was first seen, last month when all three members of Migos, wore the full tracksuits on their tour with Drake.

MJB [Marc Jacques Burton] is a British brand which is heavily influenced by the 1970s Punk and Hip-Hop cultures and known for dressing celebrities on and off the stage, #MJBstageready. With a cult celebrity following including Migos, Young Thug, Future, Gigi Hadid, Winnie Harlow, Jerome Boateng, Karim Benzema, Tom Holland and Tom Hardy, among others.

Kangol is a British brand which is synonymous with hip hop culture. Known as the go to brand in the 1980s for hip hop legends including LL Cool J, Run DMC and Notorious B.I.G. To this day, Kangol is still a heavyweight in the hip hop world with celebrities including Beyoncé, Eminem, Rick Ross and Migos wearing the iconic brand on and off stage.

Marc Jacques Burton, Creative Director, says ''I'm super excited with the pieces I designed for our MJB x Kangol collaboration and we can't wait to show them at Paris Fashion week Men's.

I wanted to collaborate with Kangol as, like MJB, we're a British brand and closely aligned to music. Both our brands are worn by musicians. I respect the Kangol heritage and history and I created, these pieces, which can as easily be rocked on stage, travelling between concerts or worn in the studio. ''

Note to Editors:
The collaboration is exclusively available at MJB stockists and online at www.marcjacquesburton.com
Follow MJB and Kangol for all collaboration, runway and collection news:

Interviews with Marc Jacques Burton, Creative Director, are available on request.

For more information and high res images on this exciting collaboration please contact KBA PR.
Tracey Baldwin – PR Director
Email: [email protected]
Louise Fowler – PR Account Manager
Email: [email protected]
Tel: 0207 734 9995