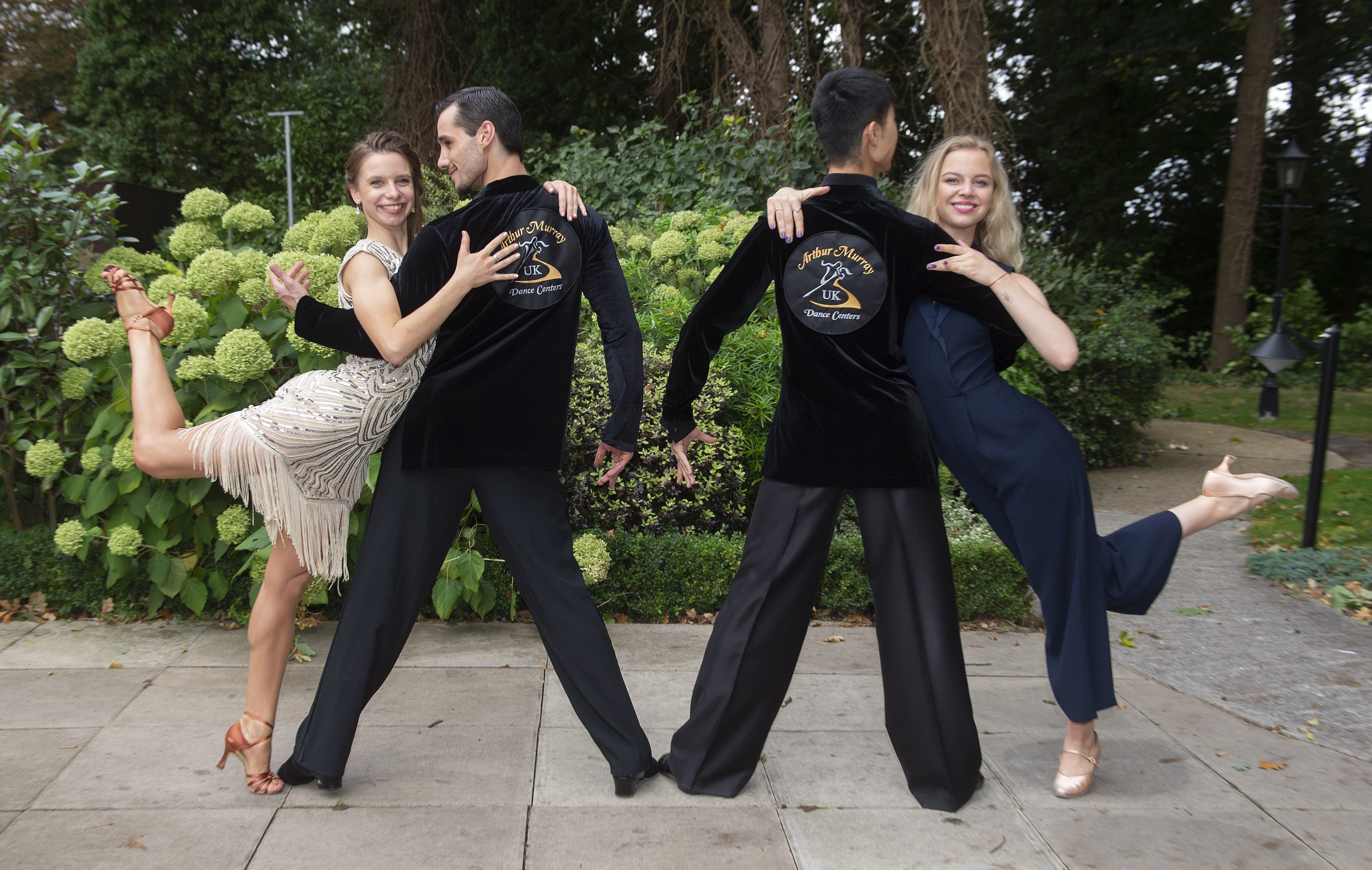 Arthur Murray® franchised dance studio
Arthur Murray International Inc., one of the world's largest dance brands, has announced news of rapid global expansion and plans to extend its franchise operation in the UK.
The company, headquartered in Coral Gables, Florida was founded by the late Arthur Murray. Teacher to the stars, Murray and the company he formed, have enjoyed enormous success since he set up his first dance class in 1912 and garnered a glittering student roster that included Marilyn Monroe, Eleanor Roosevelt, John D. Rockefeller and the Duke of Windsor.
Today Arthur Murray International Inc. has 275 dance studios in 23 countries world-wide. The combined businesses offer its students lessons, courses, parties, club memberships, competitions, trips and a social and lifestyle community, and account for multi millions in annual revenues.
Why become a franchisee?
Over its 107 year history it has been proven that Arthur Murray Studio do more business than other studio operations.
Many of their studios out-gross others by 20%, 50% even 100% plus. This applies equally in the US, Canada, Australia, Japan, England, Italy, Middle East and Europe.
This is achieved by the company's successful operations format and becoming part of a 275, world-wide studio network.
There are two major reasons to have an Arthur Murray® franchised dance studio:
The opportunity to dramatically optimise the total volume and earnings of your dance studio.
The chance to build equity in your dance studio and have a business that has value and worth.
"We are bringing to the UK – one of our most important markets, capital, experience enthusiasm and a solid franchise support structure to assist new franchisees in the UK set up their businesses and capitalize on the company's market-leader status in the dance franchise category." – Tom Murdock – VP at Arthur Murray International Inc. 
The history behind the company
In 1912 at the age of just seventeen Arthur Murray started the world's first mail order dance lessons. One of his early innovations was to send printed dance steps for budding ballroom dancers to follow. By 1925, Murray began to franchise the business.
During the thirties, the studios introduced dances like The Big Apple. In fact, The Big Apple was partly responsible for turning Murray's studios into one the world's largest chain of dance schools.
Arthur Murray dance teachers are behind both some of Hollywood's as well as Broadway's biggest dance routines. They have also partnered with major entertainers to promote the music to which the world taps its toes.
Arthur Murray was also the first to spot the popularity of Latin dances in America. Arthur Murray dance trainers attended conventions in Cuba where they learnt how to teach the hot new Latin styles at their dance studios. Arthur Murray students come from all dance-steps of life. Over the years its glittering student roster has included Marily Monroe, Eleanor Roosevelt, Jane Wyman, John D. Rockefeller, Jane Fonda, Johnny Carson, Merve Griffin and the Duke of Windsor.