AUSSI'S IN A SPIN DOWN UNDER
April 3, 2018 by James Kenneth
The handling of the crisis engulfing Australian cricket has left more questions than answers.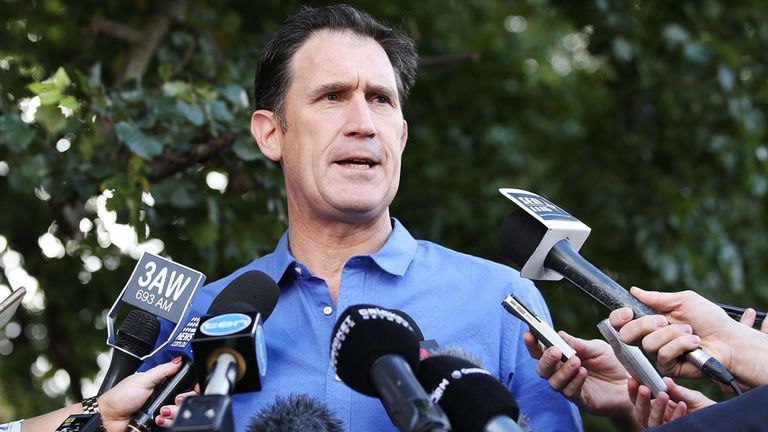 Cricket Australia Chief Executive James Sutherland (pictured left) has tried to do the right thing banning David Warner, Steve Smith and Cameron Bancroft for their part in the ball-tampering scandal but is it enough? What about the rest?
Punishment has been swift, but is it really believable that no one else was involved?  Has previous footage been checked, how far back have they looked, if at all? What about Warner's alleged comments that he tampered with the ball during the test against England. Have those claims been investigated, if not why not? The coach was not involved we are told but Darren Lehmann has now fallen on his sword and resigned in tears, although had nothing to do with what happened on the field in South Africa.
The banned players may lose millions of pounds in payments and endorsements but they are still free to play in English County Cricket or the IPL if someone dares to hire them? It looks from the outside that CA have tried desperately to put a lid on this but there is still a whole can of worms wriggling to get out.
Gail Emms, the Olympian Silver medallist badminton player sums it up all quite nicely, talking about an ethical line. In elite sports, it is all about winning and reaching that tipping point – a bit like Bradley Wiggins not acting in the spirit of fair play.
Everyone knows that the Australian team have been out of control for years and no one told them to put the brakes on.  This time they crossed that ethical line and the ramifications are going to reverberate for some time yet.  The authorities might be able to turn a blind eye to slyly digging your nails into a cricket ball unseen or rubbing one side with a bit of dirt from your pocket but using sandpaper is premeditated and was clearly planned.
CA have only papered over the cracks and they need to set up a specialist team which includes ex-cricketers and announce a far-reaching review which will analyse footage from previous Test matches – only then will we really know whether this is just three bad apples or whether the whole barrel is rotten to the core.
For Crisis Management and PR advice get in touch with us here or call James or Claire on 02077349995.