Life is just like a box of … Caramel Brownies
April 11, 2018 by Claire Madams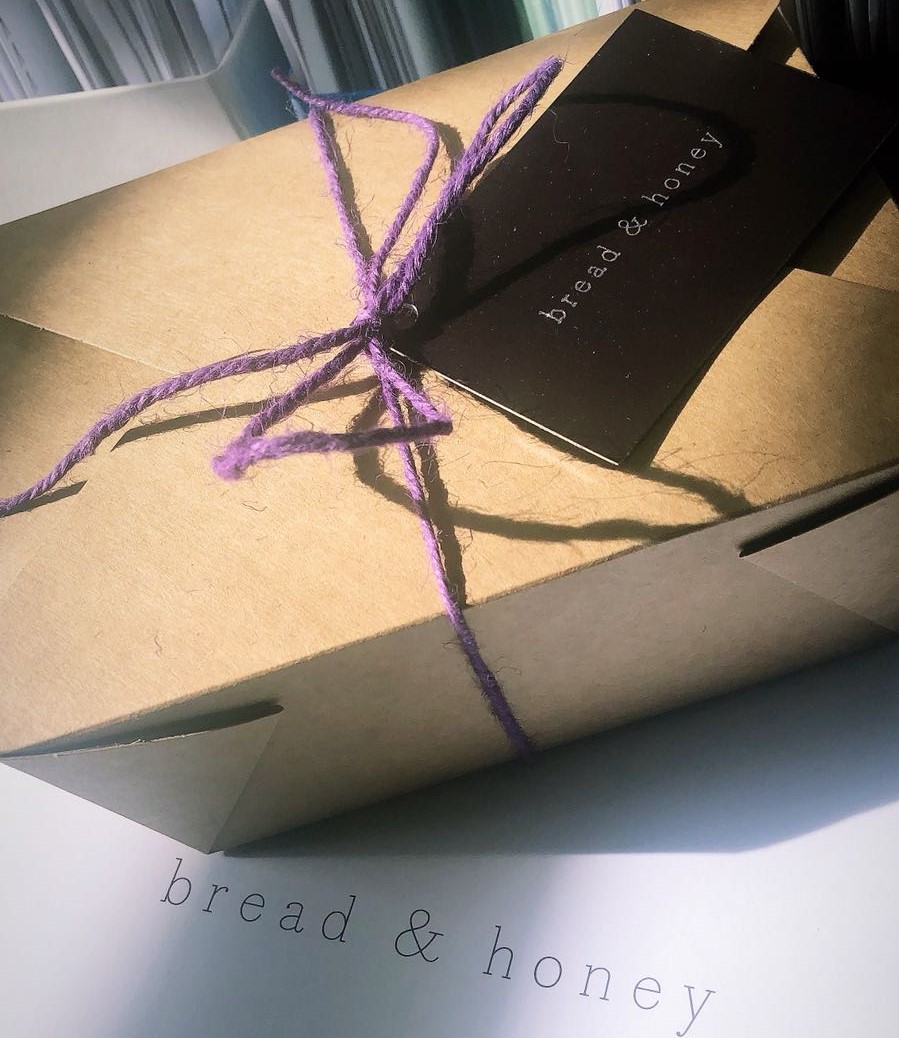 Being a commuter, I pass through a busy London railway station at least twice every weekday.  Often there's someone handing out freebies and to be honest, unless it's something made of chocolate or covered in chocolate I'm just not that interested.
I get accosted by 'Chuggers', handed leaflets, that should I actually take, head straight for the bin.  I'm mostly focused on one of two things; getting to the office on time, in one piece and before any major dramas develop or getting home in time to see something of my family before bedtime.
Last Friday, the end of what was another epic week at KBA, Bread and Honey's Annabel Simpson knocked on our front door in Soho with a box of salted caramel brownies.
I hadn't heard of Bread and Honey, I'd certainly never met Annabel before, but the thought of a brownie (maybe even two) was enough to lure me downstairs to find out more.
Now, because of a small but very delicious brownie, I know all about Bread and Honey.  How they love a party, from luxury brand events to exclusive private parties.  The fact that they have pretty impressive clients, commissioned a National Portrait Gallery artist to showcase their work and have been featured in quality publications.
Brands are often very reluctant to give away anything for free.  They see it as a waste of money that, there's never a guarantee that you'll see a return on your investment but then that's true for all marketing and PR initiatives.  What is certain is that by giving your products out thoughtfully, in the right quantities and to the right people your brand awareness is raised and associated with generosity.  Brand awareness is KEY.
A sample of your products or services shows you have confidence in your product and that you only expect positive feedback.  It might not work for your company's particular product but KBA believes that nothing should be overlooked when putting a strategy together for its clients.
For Crisis Management and PR advice get in touch with us here or call James or Claire on 02077349995.