Why England fans have had broken hearts for 50 years?
June 20th, 2018 by Jude Adoasi 
Like most of my compatriots, there was only one place to be on Monday 18th June 2018 at 6pm and that was sat in front of the TV eagerly anticipating England's first match of the World Cup. The match against Tunisia kicked off at 7pm so we were at the mercy of the BBC for the pre-game build up. Instead of focussing on the tactics of the managers or the team sheet, the MOTD (Match of The Day) team focussed the pre-game coverage on the historic failure of England at major tournaments since winning the World Cup on home soil in 1966.
The crew of analysts for the night was comprised of Rio Ferdinand, Frank Lampard, Alan Shearer and Gary Lineker. All four of these former players are legends of the sport that have failed to meet expectations in an England shirt. During the build-up, they played a snippet of BBC Sport's new documentary 'Managing England: The Impossible Job'.  It was fascinating. They featured interviews with some of the most recent England Managers like Sam Allardyce and Sven Goran Eriksson as well as show archived interviews with former managers from eras long past including Sir Alf Ramsay and Sir Bobby Robson.
The whole documentary and pregame coverage could be boiled down to one question. Why has England consistently failed so badly at Major tournaments? There was one common theme that continually popped up; The burden of high expectations.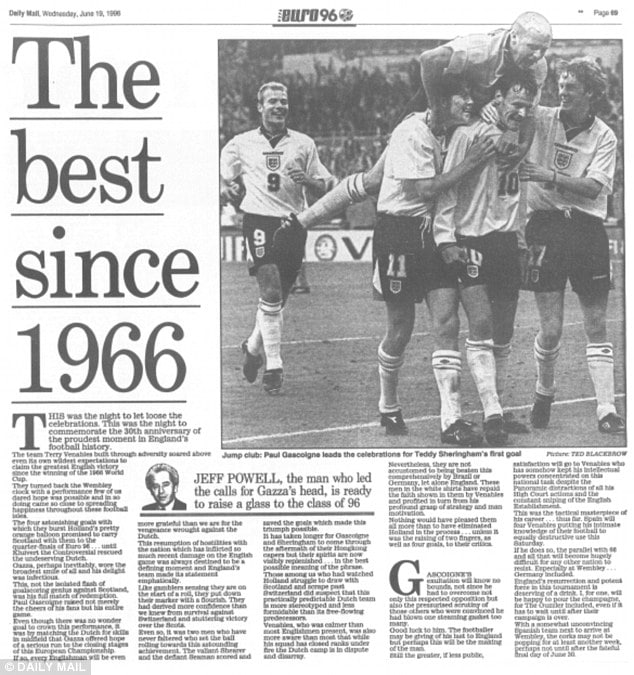 In PR it is our job to manage the public image of our clients. If we were to represent the England National Team, we could not impact or change the result because it is not our job to kick a football or manage the team. We work to change the public perspective of our clients' image. Ostensibly the Mona Lisa is just a portrait of a woman smirking.  If one not aware of the full story behind that enigmatic smile one will take it for granted so it becomes our job to explain it.
For over 50 years, the burden of high expectations has proven heavy for the England players and management team.  If KBAPR represented England we would prioritise shifting public perception. KBAPR would recommend that everyone associated with the team took an extremely measured approach to statements and answering journalists' questions. The headline that the press wants will always be a hyperbolic translation of what you said.  So, when asked a question like 'Can you win the World Cup' although you may feel as if it is a goal, you should never plainly say "yes". (Talk about the focus not being on the end goal but on improving and winning each match as it comes and talk about how great your opposition is and how difficult it will be to defeat them).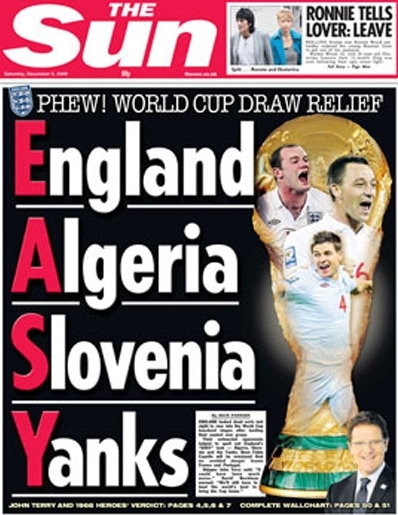 Although this approach should help a great deal, the media are always going to run with contentious narratives. This image is a press clipping from a headline after the groups were drawn for the 2010 World Cup:
Easy. No game in the world cup is easy.  If we were representing England we would suggest our clients proactively combat this notion. Only 32 teams make it every four years.  Therefore, focus on how difficult it is to qualify, look up positive stats on the other three teams. Get that in, out there any way you can. England ended up coming 2nd in that group and it was seen as a massive failure because of the expectations set for the team.
England fans have had broken hearts for the last 50 years.  Expectations have been set too high. We've heard first-hand from the players, and now managers that psychologically it has caused them to make mistakes in high pressure moments like missing penalties or getting sent off. Temper expectations and things just may get better.
For PR advice get in touch with us here or call and ask to speak to Tracey or James on 02077349995